The good, the bad and the crazy..
2009 IN FASHION.

I think we can all agree that 2009 was a year that some may call crazy. Blame Gaga, blame Beyonce, blame the mad cap designers of the world, but I'm sure that by the time we reach 2019 we'll be looking back on our clothing choices last year and having a little giggle. Hell, I'm giggling now and I'm still wearing 2009's fashions! Not that this is a bad thing, years of Victoria Beckham and Rachel Zoe had taken the integral fun out of fashion and it was the eccentric playfulness of 2009's fashions that made it an exciting year for clothes lovers.

The major influence on fashion this year was the '80s. We all knew it was coming, the leggings and the slogan t-shirts of '06, '07 and '08 were building to a maximum impact Dynasty fest in '09, with a sprinkling of '80s Madonna.


Balmain reintroduced us to the shoulder pad in their 09/10 Fall Collection, Beyonce single handedly brought back the leotard in her 'Single Ladies' video and Gaga rocked underwear as outerwear even in a chilly British January. Pattern tights and PVC leggings popped up and denim jackets, Ray Bans, crop tops and body con skirts were the staple items in fashionistas' wardrobes.

Perhaps it was the credit crunch that sent us running towards stylish comfort, but the year also introduced us to the holy grails of comfortable leg wear; the hareem and the, now student essential, jegging. A hybrid of the legging and the trouser of the decade, the skinny jean. The streets were full of people with full flexibility, their legs no longer restricted by their tight denim cage. The streets were also full of camel toes, but we'll skip over that little issue.

Now that we were all wearing underwear as outerwear, mainly due to Christopher Kane at Topshop, we needed some layers to cover up under when we got chilly. What was better than a vest top/dress with arm holes down to the midriff to show off our floral bra-let, possibly with a black and white print of an obscure rock star on, or Kate Moss? (Thank you Ark.) Perhaps a translucent lace number to show off your leather bra and tuck into your sequin hot pants?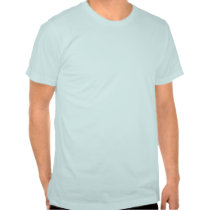 2009 was also the year that we all fell in love with the wolf motif, once only worn by people who bought their clothes from QVC and Bret from 'Flight of the Conchords.' We all wanted a wolf t-shirt in the summer, preferably a vintage wolf, and as we headed into autumn, we all wanted a vintage wolf sweatshirt.


Chezza Cole tried to keep up her fashion icon status on 'X Factor' but often ended up just looking weird. You must remember the weird mini dress/floor length cape combination. However, I think we must thank her for the longevity of the one-shoulder dress. Other fashion icons included Alexa Chung, who, after landing a US MTV chat show, was now a worldwide icon. American youths finally cottoned on to her sailor, tomboy style and winged eyeliner. As well as Cheryl and Alexa, Michelle Obama and Carla Bruni, first ladies of the USA and France, reintroduced us to Chanel and classic style.

The 'It' bag was seen as a thing of the past and we all fell in love with 'It' footwear. Stacked heels, lots of colour, lots of strap detail. Sometimes it was a shoe, sometimes a boot, more often than not a shoe-boot, but all of them were amazing. Whether it was the hoof like footwear in Gaga's 'Bad Romance' video or the invisible mirrored shoe, they were all 'fierce.'

Not only did clothes become extreme in 2009, but make up did too. People fell in love with false lashes, dark berry black lips and matte grey nails. Hair was scraped back into high buns or decorated with designer bunny ears. Often it seemed that designers were designing for non human muses and sometimes they were. Marc Jacobs designed clothes for Miss Piggy and Christian Louboutin's muse for part of the year was Barbie.

Like the outrageous Aunt that I only see at Christmas; 2009 was mad but lovable and I already miss it. I really hope that 2010 is equally wild.


Written by Kate Lloyd.